Overview
All teams must be prepared to play starting on Friday, June 30th at 12PM (noon).
Do you think you have the best youth grassroots team in the nation? Now is your chance to prove it at the 2nd annual Prep Hoops Next National Championship. With the most competitive field across all 11-14U divisions, only one team per age division will be able to claim themselves as National Champions, all while playing in one of the nation's premier venues, HyVee Arena.
4-game guarantee
Open to 11U-14U Prep Hoops Next Circuit teams only
All games streamed LIVE on BallerTV.com
Media coverage provided by PrepHoopsNext.com and other outlets
Tier 1: This event is a mandatory "Stay-to-Play" event, meaning that in order to participate in the event, it is mandatory that all teams traveling 75 miles or more to the tournament venue, must book their hotel rooms through Team Travel Source, however, exceptions may be made on a case by case basis. Each team must book a minimum of 10 nights/rooms in order to meet this housing requirement. You can set up a block of rooms for your team(s) using the hotel booking link in the Helpful Links section below.
Please reference our hotel policy HERE if you have any questions or email prepnetwork@teamtravelsource.com.
Only weekend passes will be offered Friday and Saturday. Day passes will be available on Sunday only. Weekend passes can be pre-purchased online below or on-site via debit or credit card. Cash transactions will NOT be allowed.
Event Director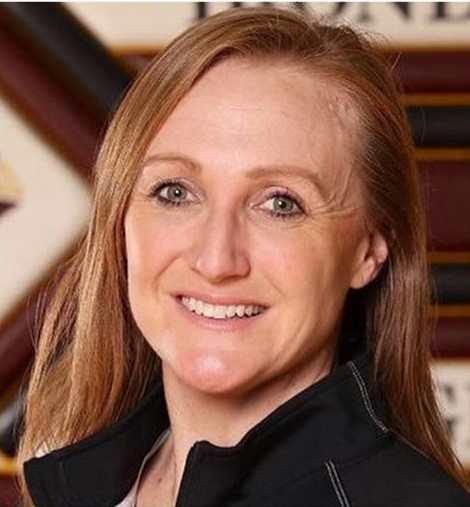 Nicole Bullock - Event Director
Nicole Bullock has just completed her second season as the Head Coach of Hilbert College Women's Basketball. Bullock recently served as Presentation College's Head Coach and Game Day Administrator for two seasons before making the move from Aberdeen, S.D. to the western New York area. She guided the NAIA Saints for one season in the Northstar Athletic Association before Covid-19 and the pandemic's ripple effects impacted intercollegiate competition during the 2020-21 season. Since 2017, Bullock has worked for the MN Heat AAU Club as the Scholarship Coordinator and Tournament Site Supervisor managing and balancing scholarship budgets for the 90+ team organization. The Sac City, Iowa native took her first lead as a head coach at Iowa Lakes Community College.
Venues
HyVee Arena

Ages: 11U-14U

View Address

1800 Genessee St, Kansas City, MO 64102

Winnetonka High School

Ages: 11U-12U

View Address

5815 NE 48th St, Kansas City, MO 64119, USA

Oak Park High School

Ages: 11U-12U

View Address

825 Northeast 79th Terrace, Kansas City, MO 64118, USA
Frequently Asked Questions